Skip to Content
Safe Variations: Which Is the Right Type for You
Having a safe at home can be a great security investment. Important belongings like files and cash could be kept perfectly protected inside the safe. While it isn't a daunting task on its own, choosing a safe can be overwhelming due to the list of options.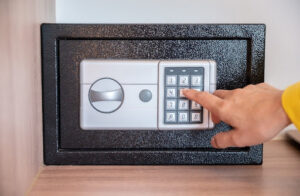 It's important to know the different types of safe because it could help you figure out which is the right one for you. Some factors you might want to consider would be what you'll be hiding in your safe and how secure you want your belongings to be. If you're unsure, it never hurts to ask a professional locksmith. Their input can help make things easier.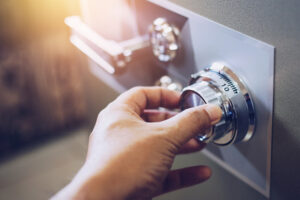 Here are a few options to help give you an idea about the kinds of safe on the market:
Simple Fire-Resistant Safe
This is good to have for protecting your files at home. Some of the objects you can put in it can include papers like deeds or wills. While the amount of fire resistance it offers isn't on par with other high-quality safes, it is a perfect entry-level safe for people on a tight budget.
Standalone Home Safe
This type of safe discourages removal from whatever premise it is on. It is quite heavy and sturdy. It also provides better fire resistance and can be locked with a variety of devices, including key locks, combination locks, and even electronic locks.
Wall Safe
Using this type of safe is good for people who want to conceal their precious belongings perfectly. Unlike its cousin, the floor safe, this one can be bolted and secured onto walls. Concrete can also be used to better hold it in place.
Floor Safe
This variant of safety can be embedded into the floor. Most designs feature a movable door panel that helps conceal the safe itself. While it is another great way to hide your belongings, this type of installation can be prone to rust. You can always ask your locksmith how you'll be able to prevent potential damages.
Jewelry Safe
This safe is beautiful in itself. While it is delicate as to not affect the contents put in it, don't underestimate its strength. This type of safe could be expensive, but the price is justified by the protection it could give your jewelry. Always look for a jewelry safe that is suitable for your collection.
Media Safe
State-of-the-art and sturdy, this comes in a variety of shapes and sizes. Media safes can be used to contain objects like paintings and even computer-related devices. In the data-centric modern day, this is becoming one of the most important areas for people who want to preserve their artwork and data.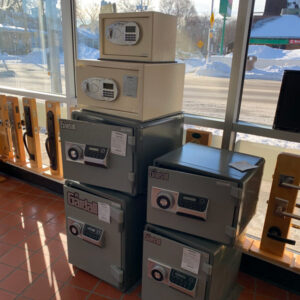 Partner With Reliable Locksmiths for Your Security Investments
Let our experienced locksmiths assist you in choosing the best security investment for your home. Whether you need key services or safe installation, we're just the team for the job. Feel free to contact Capital Lock in Madison, WI.
Capital Lock Is Your Key to Security