Skip to Content
Background & History
Capital Lock began its history as Capital Lock & Security Systems in May 1978. The original owner, Gordon Devries left another locksmithing organization with plans to offer locksmith services, alarm systems and a variety of other security-related services. He was joined in his efforts and vision by David Koenig, as his General Manager and Partner, in August of 1982 when the company entered the uniformed security officer services business. The company grew to become the premier provider of security services in south-central Wisconsin, with five operating divisions.
Michael Stilwell was the manager of the Lock Division when Mr. DeVries retired, and the company was sold to another Wisconsin based entity. Meanwhile, Mr. Koenig and Mr. Stilwell continued to manage operations for the new ownership. After a short time, Mr. Stilwell and Mr. Koenig purchased the locksmith operation (only) from the other owners and shortened the company name to Capital Lock, Inc. With a combined 38 years' experience in the company, Michael and David were back to their security roots.
Today, the company continues to provide professional locksmith services and security products to both residential and commercial/institutional markets. We provide services either from our long-time showroom at 1302 Regent Street in Madison or thru our fleet of radio dispatched trucks. We continue to strive to serve our clients with the same values and expertise that we have come to be known for. We promise to continue to earn the trust and confidence our customers place in us every day.
In 2020, a year that brought about countless surprises and rapid change, Capital Lock welcomed a new owner and said goodbye to a security legend. David Koenig announced his retirement at year-end, ending a prosperous and decorated tenure, and he brought in Bryce Clark: a life-long Madison area resident and CPA with experience in sales, security systems, and strategic business decision-making. Combined with Michael's industry wisdom, Bryce is excited to step into the locksmith business and help run the business that has been protecting south-central Wisconsin for nearly half a century.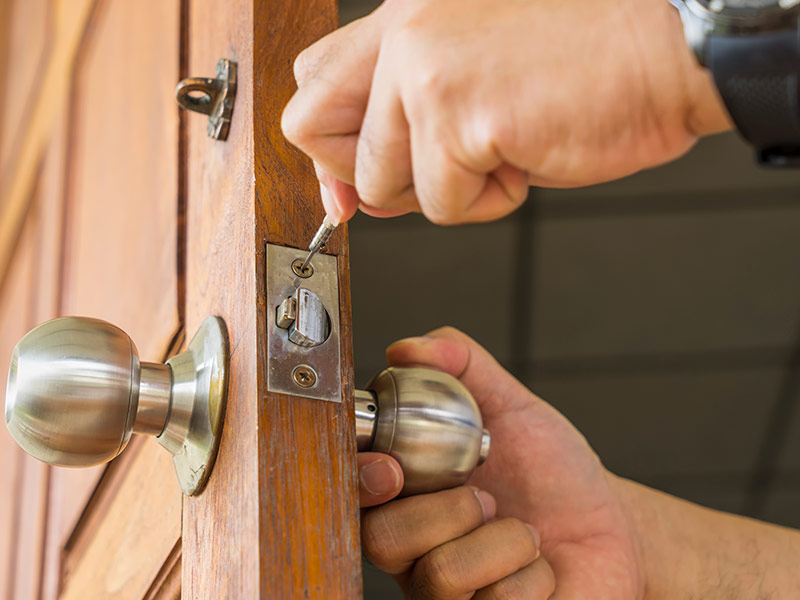 Industry Backing From All Professional Associations
The following associations have granted our professionals locksmiths accreditation based on their ability to serve homes and offices in Wisconsin.
Associated Locksmiths of America
American Society For Industrial Security
Wisconsin Electronic Security Association
Wisconsin Crime Prevention Practitioners Association
International Facility Managers Association
Mission Statement
Capital Lock, Inc. strives to be the leader in providing expert locksmith services and peace of mind by:
focusing on customer service and understanding our client's needs and reacting promptly to the expression of those needs through performance, not promises,
offering only the highest quality products and services to its clients. Our products shall be tested for reliability and serviceability and shall emphasize long-term value rather than short term cost,
attracting and developing employees who desire to be the best in their profession; employees who acknowledge performance as their personal responsibility, and
contributing to our community through sharing knowledge and experience, providing financial support, and making our community a safer place to live and work.
Capital Lock Is Your Key to Security