Skip to Content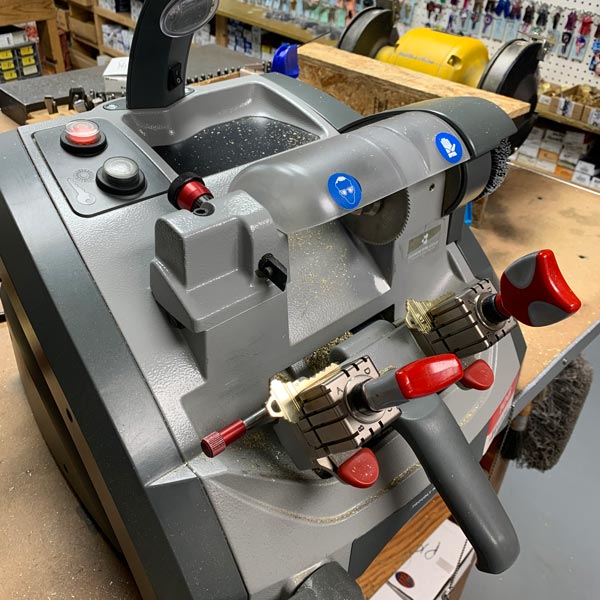 Key Duplication
The most common thing locksmiths are known for is making copies of keys, yet many people trust hardware stores and do-it-yourself kits to accomplish the job because most keys can be easily duplicated (see Non-Duplicable Keys). This often results in dysfunctional keys or damage to the lock itself. Key duplication starts with a high-quality key blank cut to match the lock and manufacturer specification. We use quality cutting machines and perform routine maintenance to ensure the keys we cut will outlast their generic counterparts.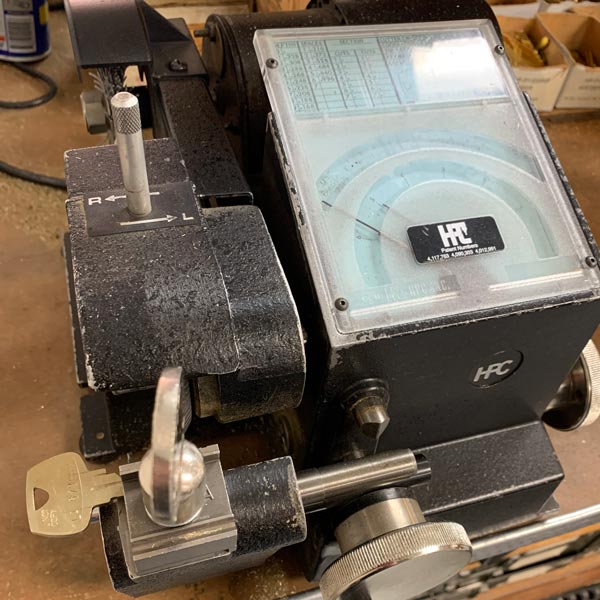 Keys by Code
The manufacturers of many different products that have locks understand how important it is that their customers can get into their locked products. Therefore, they create lists of locks that they use and the way that they are keyed. These lists are then often provided to locksmiths who then can create a key if they know the lock cylinder number. For example, most locked office furniture will have the code stamped on the face of the lock cylinder (where you insert key). Using this code, we can create a key.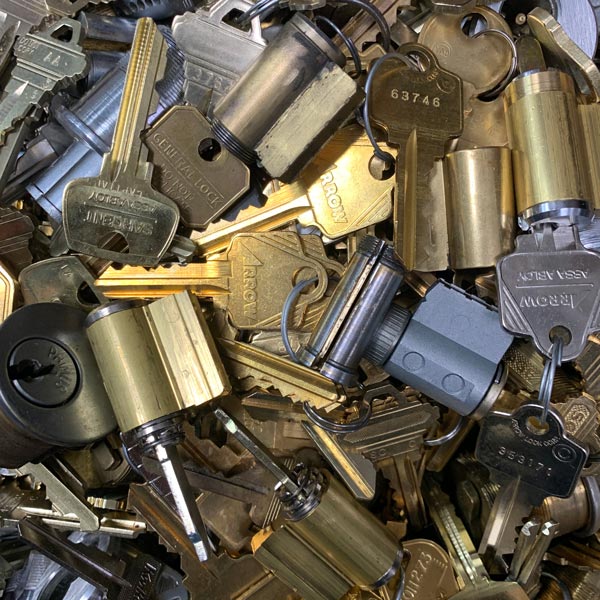 Lock Rekeying
Do you know who has the keys to your home or business? If you've had the same keys for more years than you can remember, the answer is probably not. Changing a lock cylinder (rekeying a lock) so that new keys operate them is a simple procedure for a locksmith, and you will rest assured that you know exactly how many keys are out there and who has them.
Hardware Installation
The true nature of craftsmanship in locksmithing is exhibited in the installation of security hardware. From the relatively straightforward installation of deadbolts to the more involved nature of electric strikes and exit devices, this area is where the skill of the locksmith is most appreciated and most necessary. The doorway to a facility (or an area) is the first thing a visitor is going to encounter; it is crucial that hardware has been installed in an ascetically pleasing manner. From a security point of view, the installation methodology may either increase or decrease security. To achieve the correct balance is the true measure of locksmith craftsmanship. Our certified locksmiths will perform installations with precision, accuracy, and leave no trace when they leave.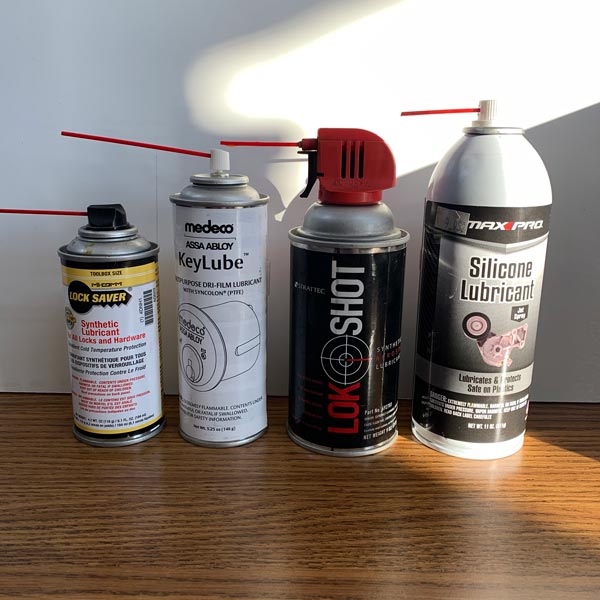 Preventative Maintenance
When it comes to hardware, the job does not stop at installation. Just like a car engine needs oil or requires new brake pads, the internal components and moving mechanisms of locks and other hardware require proper lubrication to function properly. Over time, wear and tear begin to degrade even the highest quality products. Environmental factors like temperature and humidity are often overlooked or forgotten. We provide routine inspection and maintenance to ensure your hardware works properly for years and will identify problems before they become much costlier headaches for you.
Master Key Systems
A Master Key system is a hierarchical method of key control for a group of locks. It allows a single key to be issued to individuals who need access to a number of controlled areas, while issuing a different single key to those who need access to a limited area(s). Master Key systems provide great convenience to users in these situations and can enhance security through the knowledge and control imposed. However, professional care must be exercised so that security is not accidentally jeopardized. We can help create and manage a master key system that suits your needs.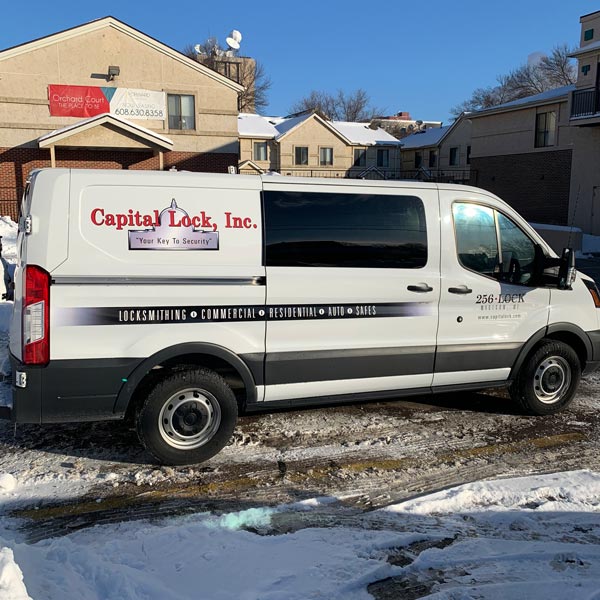 Mobile/On-Site
Our shop is conveniently located near downtown Madison, however, sometimes a problem requires the shop to come to your business or home. Our fully equipped vans can service you on-site, frequently the same day you call.
Free Site Survey
We understand that most of our clients are not experts on security or locksmithing and that they are unsure where to begin in looking at the security of their home or business. Therefore, we offer a free, no-obligation survey of your location to provide you with the peace of mind to know how to secure your site. We will review your site and make recommendations on basic steps to protect your location and provide cost estimates for performing the work. We will also give you ideas on more advanced levels of protection if you need them.
10 Step Door Check
Whenever we work on a door for any reason, we perform our 10 STEP DOOR CHECK. While a lock is certainly an important component of security, the door itself must operate properly for it to provide the intended security. As with all mechanical devices, doors and locks need to be maintained routinely. We check ten different components of a doorway every time we touch a door. If a simple repair is required, we perform it. If something more substantial needs to occur, we will make sure you know it.
Capital Lock Is Your Key to Security